North Ogden Massage Therapy
Massage Therapy Serving North Ogden
Serving North Ogden Residents
The Healing House Massage Center located in the heart of North Ogden and offers all types of massage services and aromatherapy to Pleasant View, Farr West and surrounding areas. Our team is insured, certified, and licensed in the North Ogden area. Massage therapy is used to help many problems. Massages help with anxiety, stress, health problems, tension, as well as injury and high blood pressure. Our certified staff is able to consult with you on what massages are better for your individual problems. Give us a call today if you are looking for the perfect escape from all your troubles.
Massages
Massages are one of the few things that actually make everyone feel better. Instead of rushing your day through and booking yourself with endless activities, stop by for one of our massages. This will relax you and take you away from your busy day and any stress you did have will be melted away by one of our massage therapist. We use massages to cure headaches and even pregnancy symptoms. Our therapist are also able to help with chronic pain from caner and fibromyalgia. The Healing House Massage Center also offers reflexology, foot zoning, and Shiatsu. These are specialty messages that will make a huge difference in your life.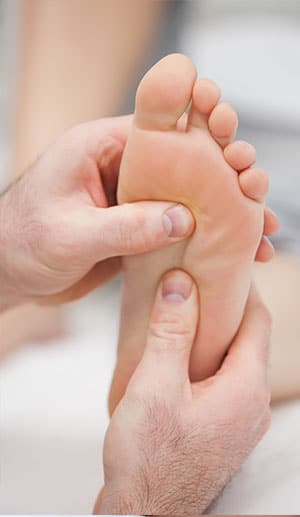 Certified
Foot Zoner
We Now have a Certified Foot Zoner!
This is a holistic approach that shows you the connection of your entire muscle and circulation system.
Aroma Therapy
Uplift your senses with essential oils!
Essential oils will be added to massage lotion and applied to the skin as well as used for aroma therapy.